Feb.
10
2010 - 4:50 pm |
1,279 views
|
1 recommendation
|
0 comments
Iran can kiss Google email services goodbye for now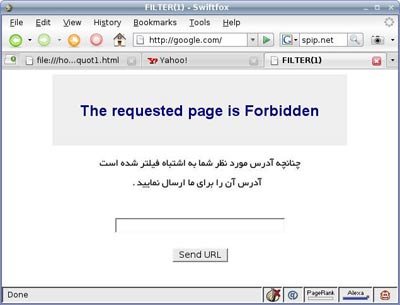 Details are scant, but Iran just announced that it is shutting down Google's email service, Gmail, permanently. Apparently, the Iranian government is planning on its own, national email client to replace the free and open Gmail service. So far, there are no comments from Iran or Google and how this will affect Gmail in Iran (likely going to a landing page).
After all the controversy in Iran over Twitter use during last year's bloody elections, it appears as though the Iranian government is buckling down on the information that goes in and out of the country. Since nothing is confirmed just yet, keep an eye out here and I will update as I can.
[via Reuters]
Post Your Comment
You must be logged in to post a comment
T/S Members
Log in with your True/Slant account.
Previously logged in with Facebook?
Log in to True/Slant with Facebook